Language School Verbum Novum in Mainz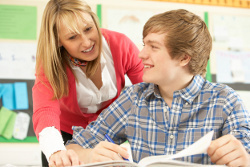 German Individual Course - One-to-one course
The German individual course (one-to-one) is scheduled depending on the needs of the student. It does not matter, whether you need German for your profession or it is just of your interest. The theme of the course could be of the different specification, terminology etc.
Also the students, who simply does not want to learn in the group and have the course structured according to the own needs, can book this course type. The time and the dates of the lessons can be individually agreed with the teacher.
The course is also available for absolute beginners.